ABOUT NXT SEATING AND POSITIONING PRODUCTS
Tony Persaud started in the Health Care Industry as a customer after a spinal cord injury in 1986. His first job was as a Customer Service representative for Motion Specialties. Before this, Tony was actively involved in the horse business, buying and selling horses, training, and showing, as well as rodeoing and shoeing horses.
By 1999, having acquired significant knowledge, developed relationships and contacts in the Health Care distribution industry, Tony determined that there was an opportunity for a market niche that focused on the high-end, high functioning wheelchair positioning and seating products. Tony used his skills in cost marketing and his contacts with the Canadian Dealer Network to launch a new company – and so in 2000, Dynamic Health Care Solutions was born. Dynamic manufactures its diverse NXT Wheelchair Seating Series in Ontario, Canada, and distributes NXT products both nationally and internationally. 
As a current user of Dynamic wheelchair back supports and cushion products, Tony has the perspective of both a user and a marketer of wheelchair seating and positioning and is involved in all aspects of product research and development.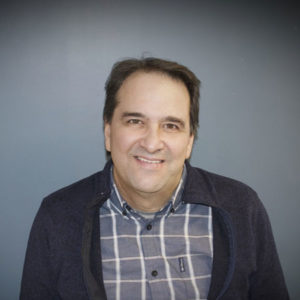 "My thinking is guided by fairness and putting myself in the customer's shoes and how I feel about the interaction…"
Dynamic sells products that are similar to other companies' products. However, it is our focus to ensure that our product offering has clear differentiators. Most often, it is a collection of small added value benefits that offer something to the user, the dealer, and the clinician.
"…. with a long personal history and deep understanding of the use of the products, we look at the design and function more from the user's perspective than many of the larger companies do or can do."
Dynamic Health Care Solutions has recently joined forces with Motion Composites, which offers Dynamic vastly more resources, including for Research and Development, Education, Sales reach, and marketing expansion. Motion Composites developed technology to build ultra-lightweight, energy-efficient, and highly maneuverable wheelchairs that enhance mobility and improve people's lives. Motion Composites manufactures its wheelchairs outside of Montreal, Quebec.  Dynamic's NXT Seating Series packaged with Motion Composite Chairs will offer customers a highly competitive full-service package.